about gCon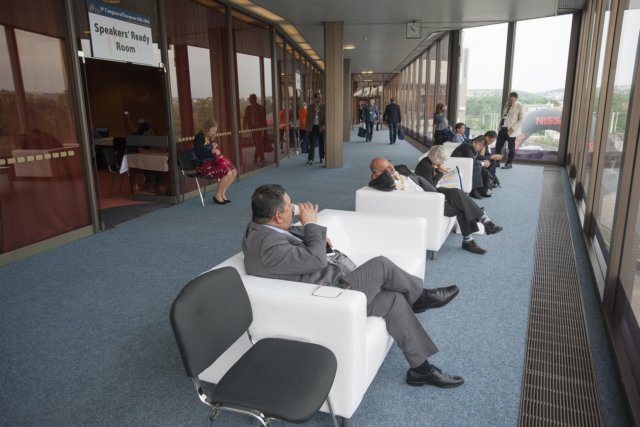 The gCon system is a comprehensive software and hardware solution for the administration of an event's electronic content. It is designed as a modular system, capable of ensuring the proper operation of events, from one-day company training events to one-week conferences with thousands of participants. The main goal of the gCon system is to make the transmission of information as effective as possible.
The main benefits of the system are its centralised collection of presentations and their distribution to conference halls. The gCon conference system also allows clients to prepare and modify the programme as needed, register participants, send them any changes or news, display various information, etc.
The entire gCon system is divided into numerous modules partitioned into groups according to the type of user for which they are designated. Many modules can even be utilised using the highly popular gCon application or the participant's personal website.
The gCon system is installed on a total of three servers. The first is located in Prague in a server room and is connected to the Internet backbone using a high-speed connection. It runs non-stop, and services the entire operation of the system before and after the event. During the event, two more servers (main and back-up) are added directly at the venue. These handle the storage of all data and their presentation to the participants. This ensures higher speeds and secure availability of all stored data. Data from these two servers is synchronised in real-time with the first server on the Internet to enable their delivery to participants' mobile applications and interfaces.
The gCon system enables hybrid and completely virtual congresses. Can mediate the presentation of a speaker who could not personally attend. And of course, all presentations can be broadcast live to the internet, where participants can watch them.